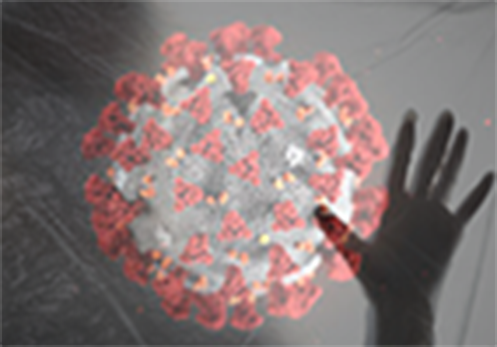 COVID19: Beyond the Obvious
As I draft this essay, the statistics are well and truly against humanity. Just for the record, as of 14th April globally total confirmed cases almost 2 Million, total deaths 125,000, 2.5 billion people under quarantine, all boarders closed, curfew in majority of countries. As the numbers are increasing so is the suffering of people. This is undoubted an unprecedented event that has touched 200 plus countries around the world has not seen such a thing in the last 100 years. With press, television and social media spreading a minute by minute updates the mental pressure and fear is growing like never before.
Standing at this inflection point there is a voice inside that keeps telling that the world will not be same, we are being painfully forced to move to an 'abnormal' before the 'new normal' is established. However, before I get any further, let me call out that the purpose of this article is purely academic, non-funded and self-research from content available in public domain. In this essay I am just trying to connect the dots and look at the crisis, its cause, and the crucible. So, without much ado, let me share my viewpoints some may be obvious and some beyond the obvious.
Too much coincidence:
It will not be completely wrong to say that COVID19 (SARS-CoV-2) and the current crisis is a human manufactured pandemic. The obvious finger of suspicion is pointed towards China for suppressing facts, allowing affected people travel all over the world as messengers of death. The place from where COVID19 had spread was the Chinese city of Wuhan and that is known to very one. What is striking is that the epicenter of this pandemic is the city that has a virology research institute. The location of the Wuhan Institute of Virology is only 10 miles from the seafood market from where the virus was first reported. Steven W. Mosher the president of Population Research Institute, an advocate for the human rights in China said, "The circumstantial evidence surrounding it is pretty compelling. . . . The idea that the epicenter of this epidemic would be just a few miles from the Institute of Virology in Wuhan, which is where we know that dangerous pathogens are being kept and looked at as potential bioweapons, I think the odds against that are just astronomical," [ii],
Wuhan Institute of Virology was set up in 1956, it became a biosafety level 4 (BSL4) laboratory in 2015. In 2015 a team engineered a hybrid virus, combining a bat corona virus with a SARS-CoV-1 virus that had been adapted to grow in mice and mimic human disease. The hybrid virus was able to infect human cells.[iii] This article was published in Nature.com and now available with a disclaimer. Work on finding the possible antidote started long before when SARS-CoV-1 was found in horseshoe bats in a cave in Yunnan. So, in all probability China may already have the antidote before the spread of the virus, and that is why they could get back to normalcy to fast.
As per China Daily[iv] reported in the official statement from the Wuhan institute that they have "a clear conscience and no regrets". For the moment we can give China the benefit of doubt till the time they allow global experts to investigate the root cause. Whether it was developed as a bio-weapon or as accidental leak from the lab, or something else is too important a question for those who had lost their loved ones. China do have a history of purging population and data from time to time, in the 1989 Tienanmen Square[v] protests it was estimated that over 10,000 people died, but China officially maintains zero death. It was estimated the actual number of deaths in COVID19 is over 20 times than reported. That is by 21 February over 50,000 and 2.5M infected extrapolating the data available from Wuhan's seven mortuaries.[vi]
Its alleged that in the past the Beijing institute was responsible for escape of the SARS-CoV-1 virus does not make a comfortable reading. The only other country to be majorly impacted with the virus beside China was Hong Kong in 2003 with 300 reported deaths. Coincidence continues as its was exactly in July 2003 when Hong Kong was protesting for preserving their fundamental rights, the outbreak weakened the protest to a great deal.
Advantage Trump:
If we look at US domestic politics, later this year the country goes to vote. As per FactCheck[vii] although US economy performed well on job creation, pay hike, creating job manufacturing sector. However, growth declined to 2%, federal debt went up by 2.4 trillion dollars, trade deficit went up by 30%, illegal border crossing doubled last year – Trumps dream 'wall' has clearly fall. With this mixed bag of achievements, his misdemeanor, managing over tweets, and polarization perhaps may not be enough for Trump to get the second term. So, something drastic, ideally a war like his predecessor Republican Presidents was very much on the cards. He did try enough momentum by allowing the killing Iranian General Qasem Soleimani on 3rd January in an airstrike, just 3 days after China reported to WHO about COVID19. On 8th. Jan Trump deescalates the situation by tweeting "All is well!"[viii] suddenly by suggesting he will deal with Iran diplomatically and not militarily – why this change of heart? On 10th.Jan US House Votes to Stop Trump from attacking Iran, but normally he would not be someone to be contained by that, he could carried on his Twitter attack at least, but nothing happened of that sort.[ix] On 15th.Jan the first suspected Corona virus infected person arrives in US from China.[x] It is the same day when US-China trade deal was signed after two years of fighting, it's just a non-binding commitment from China to buy more from US, the true impact some say is doubtful.[xi] While the world's attention on the probable World War III due US-Iran fight, a virus was breading to kill humanity. To make it clear that I am not insinuating or suggesting anything, I am just putting the timelines of major global events.
Interesting Trump's approval ratings[xii] which averaged 40% in the last 4 years, has now jumped up to 49% after the Corona crisis. When the news of Corona virus was confirmed by WHO in mid-January, Trump was in denial, then he delayed closing airports, then went for racism by calling it a "Chinese Virus" which saying it's not a big deal, the numbers are too small. On his personal approval rating increase elated Trump tweets on March 5th. about the rating and also brings up swine flu numbers and blames the media "Gallup just gave us the highest rating ever for the way we are handling the CoronaVirus situation. The April 2009-10 Swine Flu, where nearly 13,000 people died in the U.S., was poorly handled. Ask MSDNC & lightweight Washington failure @RonaldKlain, who the President was then?"[xiii] Seemed like mission accomplished!
Trump showed a very casual approach, in dealing with it, either he did not understand the gravity of the situation or he let the crisis grow into a proportion and then control it – by calling it as 'War' and viewing himself as a war time president. Rhetoric during the war and mobilizing the public is important in times for crisis, and Trump can do it better than most. So, as US bring the COVID19 outbreak under control, which I trust and pray they will faster than any other country, Trump becomes a hero, and a second term is guaranteed. Seeing the obvious Nancy Pelosi, the House Speaker asked – "What did he know?" and "When did he know it?"[xiv]
Advantage China:
Let us now look at what was the global position of China just before the outbreak of COVID19. US-China trade war is at its peak. US and India's policy of boosting domestic manufacturing is putting stress on Chines production with inventory levels at all-time high. Weakness in manufacturing sector has slowed down domestic consumption in the last 18 months. Where markets are concerned, this could mean further weakness in the Chinese Yuan and a risk-off environment—particularly in light of slowing Chinese growth.[xv] There is a real chance of global manufacturing and supply chain to drift away from China on a more permanent basis. So, looking from China's perspective they must put a break to these downward trends if they want to continue their 3 decades of growth story and hence, 'offence is the best defense' may not be a bad choice to exercise.
The calculated risk from Chain's perspective is to create an environment of fear and distrust globally, protect its core manufacturing sector, while creating a damage that has a prolonged cure. With COVID19, the worst affected industries[xvi] are in high to low sequence is – Travel & Tourism, Airlines, Retail, Automotive, Logistics, Oil and Gas, and Financial Services; so its evident that China has a good prospect of largely remaining insulated with some minor burses here and there. However, if we look at the global impact of COVID19 in terms of GDP growth percentage – it is estimated that just a 12 week economic disruption will bring US GDP growth percentage from 1.7% to (–)5.4% i.e. a drop of (–)7.1 %, EU GDP growth from 1% to (–)4.8%, i.e. a (–)5.8% compare that to China's GDP growth % from 6% to 2.7%, i.e. a drop of (–)3.3%(ppts)[xvii]. What this means is the GDP growth percentage gap between China and US which was previously at 4.3% post Corona virus situation will double to 8.1%; so, the point is China loses little in the process of breaking the back all other economies. US trade deficit increases and that nullifies the gain expected from the US-China trade deal. While China continues to grow at a slower pace, two consecutive quarters of negative GDP will put US in the recession downward spiral.
Furthermore, the stock market volatility has helped China to buy US stocks and bonds at a throw-away price. The market driven US and EU economies have already started furloughs, firing people and freeze on hiring, so Trump's boasting of unemployment rates at all time low will be higher than 2008 crisis at 30%. What's striking is to see how fast China have started its production at full capacity and now selling masks and supplies to the world. This is good business undoubtedly.
Advantage Pharma:
What about Pharma, the biggest beneficiary. One of the world's biggest pharma company Gilead Sciences Inc. has an interesting history to say the least. The company was founded in 1987 as biotech research startup and is now a $22 billion revenue company. The rise of the company's fortune coincided with induction of Donald Rumsfeld, US Secretary of Defense in 1997 as the Chairman to the board of directors. During his tenure, the company created the drug called Tamiflu which was widely used for treating bird flu that started again from China in 1996. Rumsfeld sharing holding value grew from $5M to $25M as a result, and the company made fortunes by its late introduction.
Gilead Sciences Inc. has filed patent for the drug 'Remdesivir' that was tested to provide results in Ebola and now sample cases are showing positive signs with COVID19 cases as well. Some weeks before we also heard that medication Truvada of treating HIV /AIDS is showing positive signs in COVID19 cases – guess what it is the same company.
In November last year US Department of Justice filed a lawsuit against Gilead for Truvada for deliberately delaying production of the generic version of Truvada.[xviii] Today Gilead sells Truvada at a list price, of $21,388 per patient annual consumption in the United States while the manufacturing cost of Truvada as a generic drug outside US is $54 per year.
With the emerging COVID19 situation FDA have granted "Orphan Drug" status for 7 years to 'Remdesivir', which are given to drugs that treats rare medical conditions and whose development will not be profitable without government aid. There are activities who have protested against this – they are using taxpayers' money for R&D and then selling the drugs with patent at a very high price. Trump administration has gone after these companies very effectively during his tenure.
However, in the last few years the company's revenue is at decline with HIV under control, no major pandemic since 2005 SARS-CoV-2. Also, the company is accused of stashing away $28 Billion using 'Double Irish Tax rules and creating shell company. The need for a blockbuster drug, especially in the backdrop of recent lawsuit by the US government, outstanding tax payments. The timing seems to be exactly right.
Interest groups, lobbyist and patent regime for the pharma companies have ensured a steady 5-7% growth, a total market of $1.2 trillion in 2018. However, Pharma industry is expected to grow to $1.5trillion in 2023 a 25% growth from 2018 numbers, primarily coming from rare disease treatment like Oncology, autoimmune, immunology, HIV and multiple sclerosis are the most interesting therapeutic areas, says IQVIA, covering 74% of the expected growth in developed countries.[xix]
Disadvantage Humanity:
COVID19 is a rare shock and shows the fragility of our current systems which we think fortunate to have specially – capitalistic market economy and democratic government.
Market Failure:
It will not be wrong to say that this pandemic is a complete failure of the market driven capitalistic economy. They have been telling business is not government's business or as Ronald Reagan said – "Government is not a solution to our problem; government is the problem." The fall out is corporate have been let loose and have become tax collecting agency for the government in exchange of fictitious value-creation . The most essential drug today, that can save millions of people is labeled as 'Orphan drug' since it's not good business for the pharma companies. The idea of invest only where there is higher profit has gone unchecked for too long. The sufferings of daily earners and market's inability to accommodate the unorganized sector is a testimony that the market-economy failed us big time.
On the economic front, unemployment rate can go up to 30%, that means not enough goods and services will be produced, lack of domestic and global demand will push countries to prolonged recession. $6 trillion lost in market value erosion. Investor funding will be deferred and de-prioritized that means new business and start-ups will never see the light of the day. Increasing imbalance of trade between counties and currency devaluation, reduction in interest rates affecting earnings of the elderly and retired, house prices going down in a spiral. Small and medium businesses going bankrupt and government relief package cannot sustain them beyond 6 months. The biggest challenge will be to rehabilitate business and generate new type of employment as many of the current business will no longer make sense once normalcy is back. Due to lock-down we see substantial part of the society is insulated and those that are not does not make it to the headlines.
Government Failure:
The current situation is also a sad reflection on the entire developed world with its market driven democratic polyarchy. The fundamental flaw with a democratic set-up is that it gives power in the hands of non-experts, who are being elected by a majority non-experts themselves. The initial responses of different head of states is living testimony of not able to understand the gravity of the situation, and not being prepared for such a pandemic despite repeatedly being told so. Although the strong grip rule in China may have swiftly brought the situation under control with extreme inhuman measures also deserves equal or more criticism.
Governments have not acted on the advice of experts for the last 15 years, they had predicted of such a pandemic as 'not if, but when'. Infectious disease expert Michael Osterholm 2005, Massachusetts public health officials in 2006, Jeremy Konyndyk, former director of USAID's in 2017, Dr. Luciana Borio of the former White House National Security Council in 2018, US Intelligence Team 2018, Virologist and flu expert Robert G. Webster in 2019, and obviously Bill Gates 2015 TedTalk[xx] were all unambiguous in their warnings but sadly all went unheard, raises another serious question – are we safe in the hands of people whom we trust our futures with? Even the most developed countries medical infrastructure is incapable of handling this additional load. The chronically sick will go unattended, there daily pains are no less, while the government will focus on containing the corona virus cases because that's number that's getting reported, other patients will suffer. Allocation to health care in annual budget has not grown in most countries as percentage of GDP, shows misplaced priorities of the government.
It's propaganda time hurry! Global leaders have made the pandemic appear as an act of God; they have absolved themselves of their failure to prevent the occurrence in the first place. Words like 'fight,' 'war' and 'evil' in the context of a virus is being constantly used by leaders as they want to set the narrative for their narrow gains. One day this crisis will end 'the victor will not be asked whether he told the truth.' COVID19 being projected as natural calamity and contributions are asked for government relief fund. Once normalcy comes back, it should be our responsibility to ask the leaders – 'how much they knew and when they knew it?'
Civil War:
Lack of structured approach, advance planning, and miscommunication from WHO, zero preparedness in terms of basic supplies of masks and ventilators. Vaccines are months away, as world's best cities are busy carting heaps of dead bodies away to mass graves. The only solution for the moment seems to lock-down, quarantine, and self-isolation. Mobile and Internet has temporarily numbed our response to isolation to a great degree but that will soon go, and the amount of information that will bubble up with each passing day will push countries towards a civil war.
Countries specially those will higher poverty rate and lower education rate are at elevated risk of civil war. Now they have nothing to lose and cannot be held back for long. It is not recession but depression that we need to worry about if this crisis continues for another 6 months. Higher level of domestic violence, dysfunctional police and stalled judiciary will rock the very idea of our civilized society. If crops are not produced and harvested for another 6 months there will be severe food shortage and price inflation which the poor cannot afford. This will ensure the very mob that has elected the government will pull them down from the highchair.
Regional War:
Another fact is we have become so insensitive to human problems that the world has almost forgotten the countries that are in isolation. As of today, the office US list of sanctioned countries are – Cuba, Iran, North Korea, Sudan, and Syria. That means a total of 180 million people are left to die without international support. With Iran and North Korea having nuclear capabilities to some degree there is a real chance of a nuclear war if this isolation continues. Millions of innocent people and some of the oldest civilizations stand at the edge of extinction. Also, non-state actors will become active more in these countries with their government support. Border security and other internal security in most counties have relegated to a secondary position, which will make it easy the terrorist to infiltrate and wait for their targets in their neighboring countries. Going forward traditional weapons will be cheaper, the success of bioweapons is self-evident, and there will more and frequent such outbreaks engineered by non-state actors. So, isolating 180 million people and in case that leads to regional war its impact will be many-fold.
Geopolitics:
Global supply chain has been revolving around China will have to be redrawn. World will not and should not accept inexpensive goods in return of an expensive virus. China left alone will wage war and it has been flexing its muscle in the South China Sea for sometime now. The 'Red Block' consisting of China, North Korea, Iran, Pakistan, and Turkey will be eager to fight the 'Blue Block' consisting of US with its European allies. India, Japan and Russia although would not want a war in its backyard, cannot stay aloof for long, and eventually side with US. A strange war where US and Russia will be on the same side.
India and Japan do stand a chance to emerge as leaders in the new Geo-political situation if they are able to reasonably contain the COVID19 crisis in their countries. India has been leading the way in supporting its South-Asian neighbors, shipping life saving drugs to US, Brazil, and host of other countries. On Indian Prime Minister Modi's behest the G-20 and SAARC summits happened, and the world does appreciate India's ability to rise to the occasion. Once the current crisis is over, India's induction to the UN Security Council Permanent Membership may not be far.
All is not lost….
This crucible will forge many new relationships like post WWII United Nations, World bank etc. were setup, I think there will more and true collaboration at a global level. Man will realize the need to be more connected to each other and building a sharing economy beyond national borders.
Self-Reflections:
The corona pandemic has also altered some of the common notions about us and what we thought to be absolutely must for us. Now most of the business barring essentials and groceries are closed, it tells us how much of these goods are non-essential for our lives. So much of work can be done sitting at home, reducing travel and people dying in accidents. Time can be saved from daily commute and eating healthy had reduced stress levels for the upper and middle class. Incredible to see so many talented people, coming out of their shells and posting songs, videos and even movies sitting in their homes for which they did not find time earlier. No going out hence you can be comfortable in ordinary clothes, without makeups, importantly without worrying how people will see you and what will they think. We do not need to worry about our kids while they are school, they are at home and we can spend quality time with them. Education suddenly came out of institution buildings after 300 years and I see lot of students taking online courses and taking instructions from teachers with all sincerity. We have been in mental isolations from some time will nuclear families, distanced by cities and time zones, and our attention glued to mobile screens, but now we are going through a self-healing process and creating new bonds with our own family. All that has been cited here comes with negatives and drawbacks, however the moot point is that people are getting comfortable living within their skin. Once the initial shock is over people will feel the inner peace, we will start valuing and respecting little things more, and love and care each other.
Egalitarian Commonwealth:
Post this Corona crisis the world that awaits us is a hyper-connected and ethical but on cooperation. Internet and telecommunication have already ushered a new age of hyper-connectivity and digital economy. In this crisis we have actually done the field testing of such a system without realizing it. So far, the results are positive.
We have understood national boundaries so long it will exist will work at cross purpose and serving narrow national gain by dividing people. There is need to build a common system where things that related to basic human wellbeing should be universally available – like health care, medical research, education, food security. Those should be handled through centralized global bodies and by experts and not politicians. All other aspect such as trade, commerce, politics etc. can continue at national level as its today. We need to come out of this currency paper money and tax regime and try to find other means of funding government expenditures and daily transactions to build a more equitable society. It's time that we measure the things that matters like wellbeing and not GDP. A global egalitarian commonwealth type governance where goodwill based sharing will be the norm and hyper-connected groups creating greater value for the society will be the normal.
It is undoubted a tough time for all of us, however being an incorrigible optimist I believe that humanity will come out it stronger and more enlightened. The current crisis did give a good sense of the impermanence of life, and we have seen how dead bodies are abandoned without a funeral, human beings treated as a dead rat, money is useless when the destruction is wide spread and many more. So, the writing on the wall is – it is time live by the mantra 'share to survive' and practice the India ethos of 'Vasudhaiva Kutumbakam' meaning the world is one family.
Reference:
[i] World Health Organization's Coronavirus disease 2019 (COVID-19) Situation Report –85, dated 14-April 2020.
[ii] Source: TheScientist: https://www.the-scientist.com/news-opinion/theory-that-coronavirus-escaped-from-a-lab-lacks-evidence-67229
[iii] (https://www.nature.com/news/engineered-bat-virus-stirs-debate-over-risky-research-1.18787?WT.mc_id=TWT_NatureNews)
[iv] https://www.chinadaily.com.cn/a/202002/21/WS5e4f2ee1a3101282172792c6.html
[v] https://www.bbc.co.uk/news/world-asia-china-42465516
[vi] https://www.lifesitenews.com/blogs/evidence-from-wuhans-morgues-crematoriums-suggests-covid-19-deaths-20-times-higher-than-official-count
[vii] https://www.factcheck.org/2019/10/trumps-numbers-october-2019-update/
[viii] https://www.wired.com/story/donald-trump-iran-twitter-war/
[ix] https://theintercept.com/2020/01/09/house-votes-to-stop-trump-from-attacking-iran/
[x] https://www.cdc.gov/media/releases/2020/p0121-novel-coronavirus-travel-case.html
[xi] https://www.politico.com/news/2020/01/15/what-is-in-us-china-trade-deal-099399
[xii] Source: Gallup Inc. https://news.gallup.com/poll/203198/presidential-approval-ratings-donald-trump.aspx
[xiii] https://twitter.com/realDonaldTrump/status/1235665090432708608
[xiv] https://www.theguardian.com/us-news/2020/mar/29/pelosi-trump-coronavirus-response-inaction-delays
[xv] Article: Forecasting Asia's economic growth path by Sue Trinh, Senior Macro Strategist; – Manulife Investment Management https://insight.manulifeim.com/global-intelligence/en-us/forecasting-asias-economic-growth-path
[xvi] Source: Roland Berger – https://www.rolandberger.com/en/Point-of-View/Coronavirus-Current-status-and-economic-impact-forecast.html
[xvii] ibid
[xviii] Source: AJMC https://www.ajmc.com/newsroom/what-were-reading-gilead-patent-extension-controversy-teen-tobacco-use-postpartum-depression-disparities
[xix] Source Pharma World: https://www.pharmaworldmagazine.com/emerging-trends-for-the-pharmaceutical-market/
[xx] Source: Business Insider – https://www.businessinsider.com/people-who-seemingly-predicted-the-coronavirus-pandemic-2020-3?r=US&IR=T